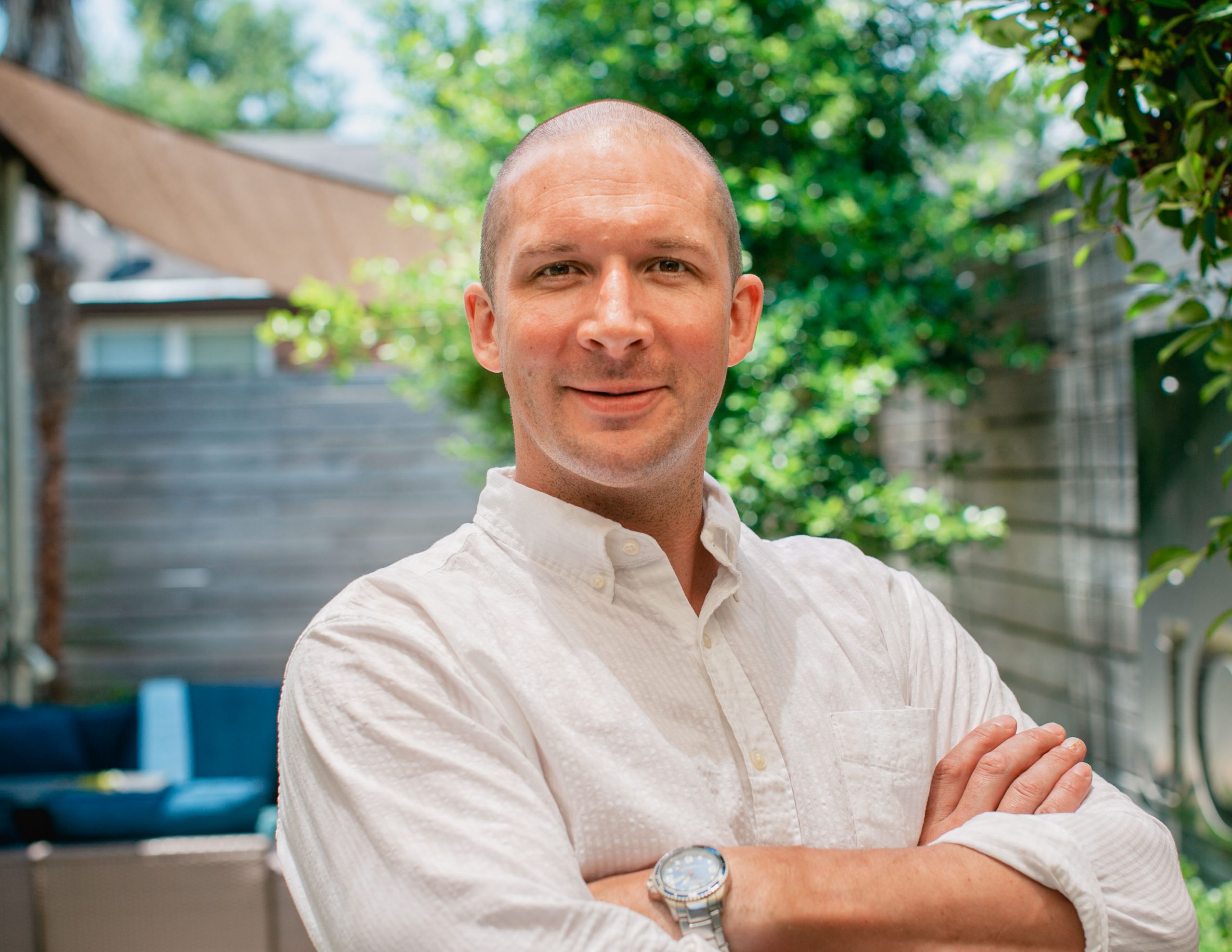 "As the second generation of my family to work in the wood flooring industry, I take great pride knowing I'm carrying on the tradition of providing high-quality services to customers. I've worked in a variety of industries over the years, but I have found nothing quite as satisfying as seeing my work bring beauty to a space and satisfaction to my clients."
–

Justin Russell | Owner of Pelican Hardwood Floors
For over 20 years, Justin Russell has worked in the hardwood flooring industry. Starting in his family's flooring business, Justin worked his way through the company and gained the skills that only develop after decades of projects. From installation to maintenance and repairs,  he has been expertly trained on a variety of wood flooring systems.
Justin continues in the flooring industry because of his work's impact. A beautiful floor enhances the appeal of any home or building, and he takes pride in providing superior craftsmanship in a field that often fails to do so. Starting his company in Louisiana, Justin is extremely excited to contribute to the state's unique spaces.
Our commitment to professionalism and customer service extends across our entire experience. From installation to maintenance, satisfaction is always our ultimate goal.
Hardwood flooring remains one of a structure's most valuable assets. Enhancing a space's beauty and warmth, there is nothing that can replicate the feelings hardwood creates. 
At Pelican Hardwood Floors, we combine our decades of family tradition and skills to make every project  special.
My wife and I hired Pelican Hardwood Floors to install our bamboo flooring and they were nothing short of fantastic. Justin was very easy to communicate with, quick, professional, and on schedule - no long dragged out ordeal. I'd use them again in a heartbeat.
-Laird Valory
Justin is a strong communicator and has exceptional attention to detail. We entrusted him with the refinishing of damaged wood floors in a family member's home and he did a great job!
-Matthew Voelkel